The U.S. Census Bureau has placed North Carolina's sales and gross receipts tax income from the third quarter of 2019 at almost $3.3 billion, following a second quarter total of $3.6 billion.
Included in those numbers are taxes on alcohol, fuel, tobacco, insurance, amusements, public utilities and more. In total, almost $7 billion in taxes were collected in the state in the third quarter, including around $3 billion in income taxes.
The third quarter projections reflect an increase over Q3 2018 of about $200 million. The largest difference that put Q3 2019 ahead of Q3 2018 came in general sales and gross receipts, where Q3 2019 came out ahead of Q3 2018 by over $174 million.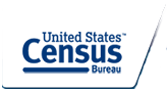 Tax on alcoholic beverages also came out highest in Q3 2019, bringing in $4 million more in revenue than in Q2, and almost $8 million more than in Q3 2018. Though tobacco products generated more than $2 million more in Q3 than in Q2, Q3 2019 saw a decrease in tobacco-related revenue over Q3 2018 of almost $2.5 million.
Motor-fuels revenue declined by about $12.5 million from Q2 to Q3, but Q3 2019 brought in over $10 million more in revenue over Q3 2018.