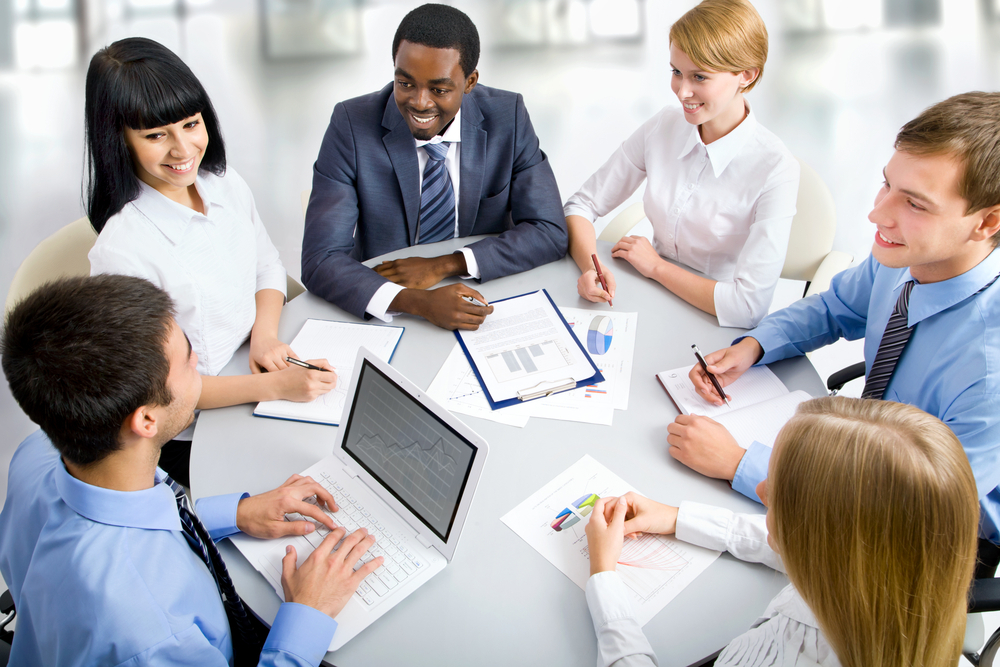 Shutterstock
Alamance County issued the following announcement on Feb. 4.
Club Business
President Mary Thomas Gilbert brought the meeting to order. Brooke Carpenter led us in prayer and the pledge of allegiance to the US flag. Mary Thomas shared a quote from humorist Erma Bombeck.
"When I stand before God at the end of my life, I would hope that I would not have a single bit of talent left, and could say, 'I used everything you gave me."
Heidi Norwick, representing United Way's corporate membership, was on hand today. She said Kellee is busy with tax preparation for their clients. Mr. Groundhog informed us that we will have an early spring. We hope he is right. Reminder: no lunch meeting next week. Deva will have the program on the 18th and Carolyn on the 25th.
Click here to see all scheduled program dates and responsibilities.
Plan to Attend the February Evening Out Fund Raiser
Next Tuesday we will have our first Evening Out Fund Raiser. It will replace the lunch meeting and will be held at Burlington Beer Works at 6 pm. Tickets are $25 per person, which will provide for heavy hors d'oeuvres and a complimentary pint or glass of wine, thanks to the generosity of BBW. Other alcoholic drinks will be available on a cash basis. Part of the ticket cost will accrue to the club. We will also have a reverse raffle, door prizes, gift baskets, music, and other games. First prize, providing we sell at least 50 tickets, which will happen easily, will be $1000. Second prize will be a night at the new Inn at Elon, Third prize will be a membership at Burlington Beer Works. Door prizes are numerous and include one for a couple of nights at the beach, wine baskets, etc. Raffle tickets are $50 each. This event will be open to people outside our club. Let's invite friends and relatives to join us on this important night. Purchase dinner and reverse raffle tickets by clicking on this link. You can find it any time by clicking on the "Get Involved" link on the menu at the top of the page. Then select the fundraiser link. A link is also found on the Home Page half way down. Don't forget, people who do not attend the event can still participate in the raffle. You do not have to be present to win. Brooke Carpenter is overseeing the gift baskets that will be given away as door prizes. If you are willing to contribute, please contact him. Donations, gift cards, etc. can be converted into gift baskets. Be creative.
February Birthdays and Anniversaries
| | | | |
| --- | --- | --- | --- |
| 2 | John Beshel | 12 | Jason and Shea Crutchfield |
| 14 | Pete Beck | 18 | Dick and Bebe O'Donnell |
| 22 | Chuck Stedman | | |
| 24 | Jason Crutchfield | | |
Happy Dollars
None this week.
Program: Laura Regan – Alamance ElderCare
Porch
Debbie Porch was responsible for today's program. She has been a member of our club since 2009 and has served in various committee roles. She is a Paul Harris Fellow as well. She is married to Chuck and is employed by Prime Personnel Resources.
Regan
Laura Regan has served as the Executive Director of Alamance ElderCare since 2015. She and her husband Jeff moved Alamance County in 2000 from her home state of New Jersey. She has 25 years experience in non-profit and aging services management and retirement community sales and operations. She earned a BA from Lynchburg College, completed graduate work in gerontology at UNCG, and has a Masters in Health Administration from Pfieffer University. She and Jeff have two adult children and one grandson.
Alamance ElderCare was launched in 1994 through the agency of community minded people who wanted to provide access to information and resources for the elderly and serve as an avenue for them to obtain care. The three principal movers were the Alamance County Commissioners, ARMC, and the Piedmont Regional Council for the Aged. Today AE is affiliated with Cone Health, which pays for the building lease, IT, and phones. Salaries must be raised from other sources, which include Alamance County, the Piedmont Triad Regional Council Area Agency on Aging, individual and corporate donors, and their Fall fundraiser.
Alamance ElderCare is a non-profit human services agency committed to improving the lives of those striving to meet the challenges of aging. Their staff is available to:
listen and discuss solutions with you
help you locate services and resources for an older adult
conduct an assessment of an older adult
provide care management services
assist long-distance caregivers in finding services
help families develop a plan to find services or to keep a frail older adult at home
help you understand how how the care system works
provide family caregivers with support and education.
Conclusion
There was no raffle this week; so, 45 cards remain in the deck. Mary Thomas led us in a recitation of Rotary's four-way test before we adjourned. See you at the Evening Out fundraiser!
Original source: https://alamancerotary.org/february-4-2020-laura-regan-alamance-eldercare/